Saxtys' Charity Clay Pigeon Shoot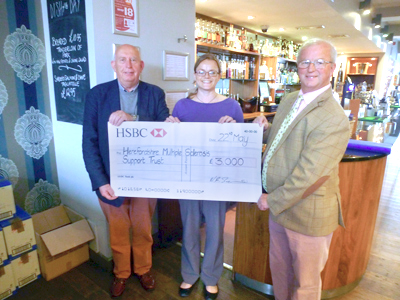 HMSST are the beneficiaries of £3,000 donated by Saxtys' Charity Clay Pigeon Shoot Day. The Saxtys' Shoot donates annually to local charities. Seen in the picture are John Pitt, Chairman of the Trust, Kay Parker, Shoot Organiser, and Neville Symonds of Saxtys.
The Clay Pigeon Shoot took place at the Griffin Lloyd shooting ground in Knighton on 25 April, and was followed by a sumptuous buffet dinner and prize-giving at Saxtys. Both Saxtys and the Trust thank those who attended for their generous support.