About us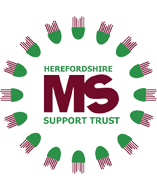 has been set up by Herefordshire people to be an additional provider of financial

More details on the Grants page
Extra info in FAQs
Use links in the menu at top of page
assistanceMore details on the Grants page
Extra info in FAQs
Use links in the menu at top of page
for those in the local community who face living with

.
The Trustees are members of the local community too, and want to be useful in making life just a little bit more enjoyable. Maybe you think you have exhausted the help that might be on offer. If you haven't applied to us then there is still another possibility to try. Perhaps you find the form-filling involved in making various claims onerous and an obstacle. We try hard not to over complicate the process of looking for a grant, and can offer you help and supportPhone or e-mail us
or use the Contact Form
Use links in the menu at top of page
Someone from HMSST will help you
if at all possible
to complete your application if needed.
Do you doubt that you can get financial assistance that will actually help you?Check out our FAQs
Use link in the menu at top of page
Well, try

you simply have to start by asking.
The Trustees meet quarterly to consider grant applications. Urgent and lower value requestsOne of the Trustees will speak to you in person
and be able to give a quick answer whether HMSST can
help or not and let you know if your application will need
to wait to be decided at the next Trustees' meeting
are dealt with between meetings. There is more aboutCheck out our FAQs
Use link in the menu at top of page
the grant application process here.
The Trust has an obligation to publicly report on its work each year. You can find the latest Annual Report and Accounts for the year to 30 June 2019 by following this link.

We really would like to help …

The Herefordshire Multiple Sclerosis Support Trust is registered as a Charity with the Charity Commissioners.
Our registration number is 1151934
Trustees • Terry Court (Chair) • Kim Bell • Kath Brace • John Pitt • Annabelle Pearson • Rob Powell • Andrew Stuffins • Becky Wall BEM