Contact Us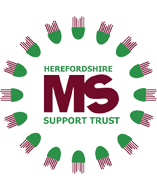 You can write to

at:
Terry Court • 6 Holywell Gutter Lane • Hampton Dene • Hereford • HR1 1XA
If you want to speak directly to someone from the Trust, you can telephone • 0845 257 6778
If you prefer to use e-mail then
general enquiries should be sent to enquiries@hmsst.org;
enquiries about grants should be sent to grants@hmsst.org;
enquiries about donations should be sent to treasurer@hmsst.org

You can also use this page to leave an enquiry about grants or to ask for someone to contact you. Please complete the boxes below and include your e-mail address. Press the Send button (bottom right) when you are done. We'll get back to you!