FAQs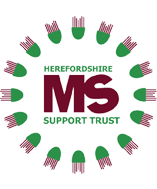 Frequently Asked Questions
I've never heard of before yet you seem to suggest that there is plenty of support available. Is it true you can offer real financial assistance, or am I going to be disappointed?
The Trust has been in the planning stage for at least two years (July 2013), and the Board of Trustees is made up of people who are seriously wanting to help. They have been supported by generous donations to begin and will fund raise to supplement and replace those funds.
My home is just in Worcestershire (Shropshire, Gloucestershire . . .) but I think of Hereford as my home town and the Hereford based MS nurse visits me. Am I eligible to apply for a grant?
It sounds as though you may not be eligible for a grant, but we suggest you complete a grant application for the Trustees to consider, or contact one of the Trustees dealing with applications between Trustees' meetings.
I've managed to save some money for a short break, but I can't get away because I can't get spending money together to use while I am away. Can you help?
Please ask. No application is too small in value to be considered.
My friend has MS and is reluctant to seek help financially. I want to apply for a Grant to surprise her and 'make her day' at least once.
Good on you for wanting to help! It is usually best to involve the intended beneficiary, but there could be circumstances where this is not necessary. Go ahead and apply.
I'm confused about the various types of help that are available to me from Social Services and national funds. Can you help me sort this out? Would you be able to help with an application to somewhere other than HMSST?
We should be able to help you, that's what we would like to be able to do. Please make contact and someone with the relevant knowledge will get back in touch with you.
Is HMSST set up to do anything other than make MS related Grants?
The Trust's remit includes education. Over time we will seek to help make sure that local people with MS have all the information they need to get the best out of the support on offer from all sources. We are also looking to take advantage of any opportunities that arise to inform the public about MS generally.
Do HMSST accept applications for Grants to fully fund projects?
The Trust' looks to support and assist with projects. It is unlikely that a project could be fully funded by HMSST. Usually there are other sources of funds available, and we should be able to help you identify them.
I have been the beneficiary of one Grant from HMSST. Does this mean I have to wait to apply again? Is there a limit to how many times I can apply?
There are limits both in terms of financial value and number of claims, but the Trustees do have discretion in this. It may be appropriate to check before applying again.
I've looked at the Grant Application Form and am concerned about the request for information regarding applications for grants to other bodies. Why is this relevant to HMSST?
The Trustees have a duty to properly manage the funds of the Trust. There are statutory and other sources of funds that may be available to you both nationally and regionally. We have the information which you may need to access these other funds. HMSST are a local charity and need to be able to offer support to as broad a range of the Herefordshire MS community as possible which limits what it is prudent to offer in a single case.
I am originally from Lithuania but am now resident in Herefordshire and living with MS. Can I apply for a grant.
Yes. Your application will be handled like any other. HMSST has a policy of non-discrimination and will not discriminate on the grounds of sex or sexual orientation; race or ethnicity; religion or faith, or on any other basis.
What if I change my mind about the use of a grant after my application is successful. Can I spend the grant as I like?
No you may not. Grants are only approved for the specific purpose detailed in the application. It is advisable to retain receipts or other documentation to show how the grant has been spent. If you are unable to show the Trust that the Grant has been spent in accordance with the application, you will be asked to return the monies straight away.
I would like to give money to HMSST on a regular basis. Can I pay by Direct Debit?
Unfortunately, small organisations like ours are unable to economically participate in the Direct Debit scheme. You could give by bank standing order instead which means you stay in control and can cancel the authority to the bank at any time. There is a downloadable form available on the 'How to give' page.
There are links to Virgin Money Giving on the 'How to give' page. Please use these, or alternatively you can go to the Virgin Money Giving Website and search for Herefordshire Multiple Sclerosis Support Trust or HMSST.
Can I give to HMSST using a Charities Aid Foundation voucher?
Yes. Make it payable to Herefordshire Multiple Sclerosis Support Trust and post it to us.
I'd like to volunteer my help to HMSST. How should I do this?
You can leave an appropriate message on the 'Contact Us' page and somenone will respond, or you could use the telephone number on the same page.