Herefordshire MS Support Trust – The Trustees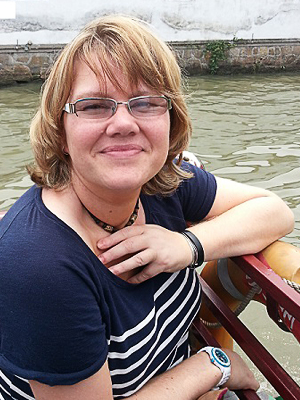 Kim Bell is a born and bred Herefordian, brought up on a mixed arable farm. Kim joins the Trust with personal experience of the effects that MS can have on everyday life and family members. Having in the past helped raise money for other local charities she now intends to support other people in Herefordshire with MS, working closely with other trust members to raise funds. Her fund raising ventures have included town collections, walking the lanes of Herefordshire and a 750 mile cycle ride alongside the Great Wall of China. She is keen to promote the Trust throughout the county ensuring that we are available to assist those who need us. Her many interests include further education with the Open University and gardening. Lately she has become a keen follower of social media sites and now hopes to be able to reach more people with MS in Herefordshire by this method. She loves the history of her favourite country of China, and any other spare time she has at weekends is spent driving to car shows and fairs with her beloved classic mini 'Marmalade'.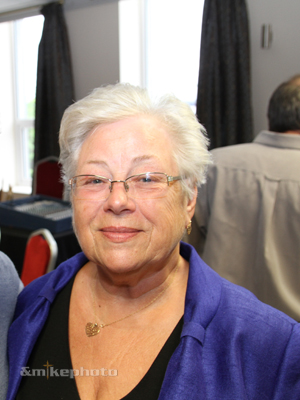 Kath Brace came to Hereford in 1958, met her husband Terry shortly afterwards and they married in 1962. In the 1980′s they had the news that Terry had Multiple Sclerosis and this was followed shortly afterwards by the diagnosis of one of their daughters. Since that time she has devoted much of her spare time to help provide all forms of support for people with Multiple Sclerosis in and around Herefordshire. She also supports one of her grandsons who has Duchenne Muscular Dystrophy as well as giving her time to volunteering at St Michael's Hospice at Bartestree in Hereford. Her family now includes 3 daughters, 3 sons-in-law, 10 grandchildren and 1 step great grand daughter (She certainly is proof of the old adage 'If you need something done ask a busy person' ). She holds a wealth of information about Multiple Sclerosis and is more than happy to help anyone with this horrible disease whenever/ wherever possible in whatever way she can.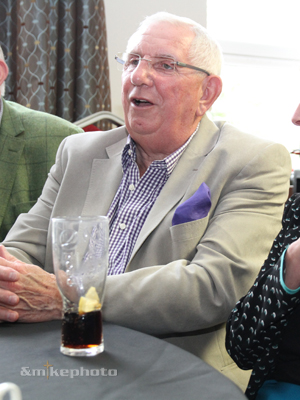 Terry Court, Joint Managing Director of Brightwells, Auctioneers and Valuers, who has been in Hereford and Herefordshire in business for some 58 years lends his considerable experience to the Trust. Terry has been involved in various trusts and charities over the years and has been instrumental in raising many thousands of pounds for those charities.
After all those years he is still working and playing hard and approaches every challenge with energy and enthusiasm.
With the support of his wife Di who has been involved with the MS community for many years and his knowledge and association of local businesses, he is looking forward to continuing supporting and raising funds for the Trust for many years to come.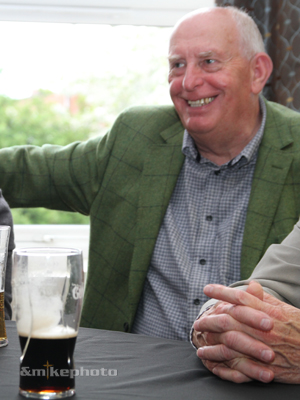 Here is a small insight into why John is involved with Herefordshire Multiple Sclerosis Support Trust. Through a personal connection John understands the effects Multiple Sclerosis has on a family, and how it can change individuals and family lives. Along with some of his fellow Trustees, he has volunteered to support people with MS locally, regionally and nationally for a good number of years. He has chaired a regional MS committee, and is well aware of the pressures placed on individuals in these testing times John has always been someone who has fought for fairness, not only in business life but in life generally. His aim with HMSST is to see that the Trust supports where it can every application, and try and assist people affected by MS achieve what they wish to in life. You are invited to support HMSST by either applying for assistance, or by giving, so that the Trust can continue its valuable work.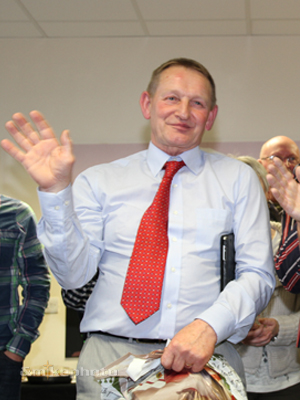 Rob is an Arable and Free range egg farmer whose wife Eunice has secondary progressive MS. They have been married for 40 years and have three sons and two grandchildren. Since Eunice was diagnosed with MS, Rob has raised tens of thousands of pounds to support those with MS in Herefordshire. He has run three marathons, cycled from Lands End to John o'Groats and 1500 miles around the football league (as was) clubs as well as other fundraising events. Nominated to carry the Olympic Torch through Hereford City Rob felt he represented all those with MS and ran on their behalf. Rob is a season ticket holder and ardent fan of Hereford FC and a keen if not skilful cricketer having played for Strollers CC for nearly 50 years. He is a committed Christian and a Street Pastor helping to keep people safe, and lending a listening ear on Saturday nights in Hereford.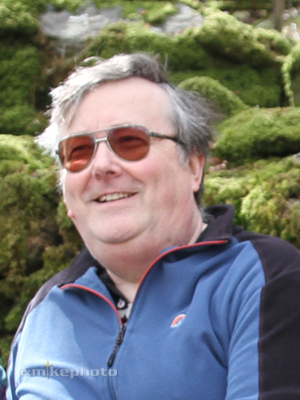 Andrew Stuffins is a Director of Ross Farm Machinery Ltd, and was invited to become a Trustee with the rider that a Treasurer was needed. Andrew's working life has mostly been in the local agricultural supply industry and has revolved around accounting, IT and administration and he brings an eye for detail and an interest in computing and all things digital.His hobbies include photography and he likes to say hill-walking but that was before anno domini began to affect his knee joints! Andrew's involvement with MS has been limited to that of employer and (separately) of a close family member. He has resolved to use his skills to further the work of HMSST, and trusts you like the look and feel of this website.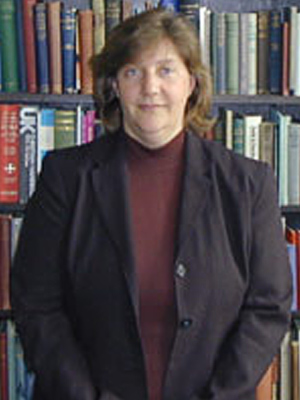 Ellen Watkins is a Solicitor, and assisted HMSST to gain charitable status in 2013. Her involvement in the project led her to be invited to become a Trustee, which she had pleasure in accepting. Since the start of her involvement with HMSST she has found that many people whom she knows have either been diagnosed with MS or live with someone who has. She is therefore very keen to ensure that HMSST reaches all those people in Herefordshire who are in need of assistance from the Trust. Ellen is from a Herefordshire farming family and is married to Anthony and has three teenage children who keep her young at heart. She is an avid Hereford FC fan ('Come on you Bulls!') holding a season ticket and enjoys travelling to away games. She also enjoys sewing, reading and, rather strangely for a Solicitor, she is also a qualified florist.